Assistive functions for productivity and safety
Unparalleled reliable tool paths save labor work, and achieve unattended machining safely.
Tooling DataBase
Tooling DB manages Tool, Holder and its cutting conditions. It can define Tool shank shapes flexibly, such as multi-tapered or radius shank, enabling more accurate interference-check.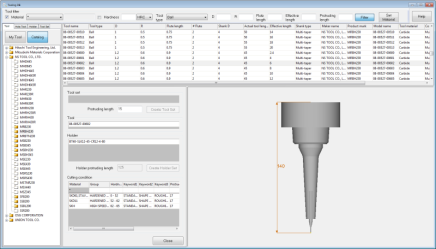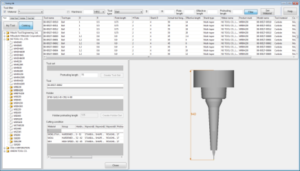 Template / CAM EZ Launcher
Template, the function to register machining-pattern, and CAM EZ Launcher, which simplify the CAM operation significantly, enable to standardize and reduce CAM processes.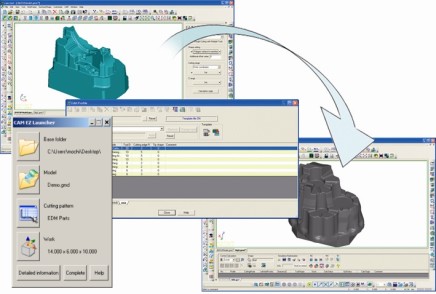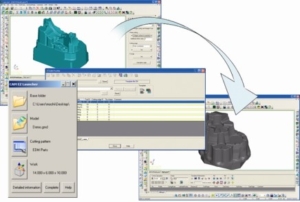 Check Overcut / Remains
The result of comparison between the simulated solid of the selected process and the product shape solid is displayed.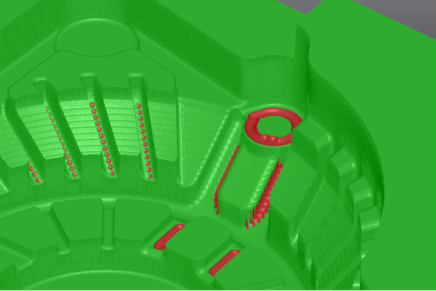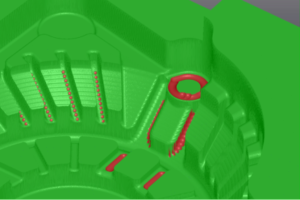 CL Editor
With a User Friendly GUI, it's possible to edit and check various types of CL.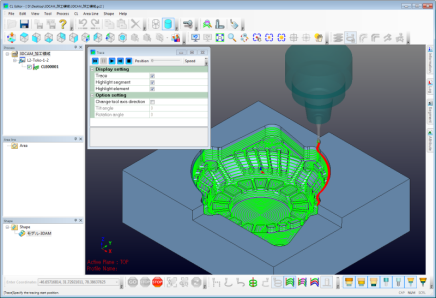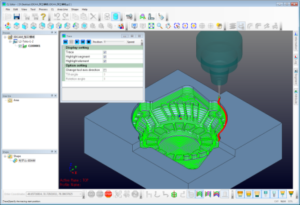 Machine Simulation (Option)
Possible to detect CL interference against the component parts of machine-tool, and verify stroke-range for each axis. Utilizing the same GUI as "Simultaneous 5-axis Editor" provides the consecutive and user-friendly environment for easy operation.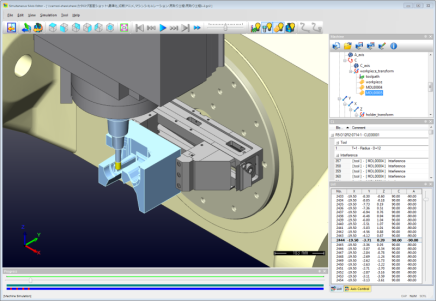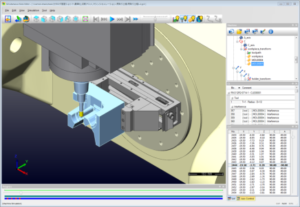 Peripheral Solutions for Automation and Labor Efficiency
Process sheet
Process sheet or tool list can be output when NC data is created.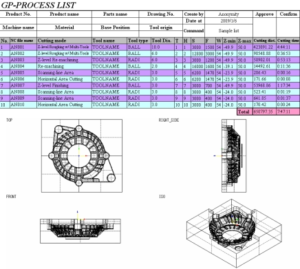 OM Inspect (Option)
This is the command for inspecting the machining precision directly on a machine. Accurate inspection is possible by using the same system for both creating machining data and setting points to inspect. Efficient inspection is possible, and outputting an inspection result into a file is also available.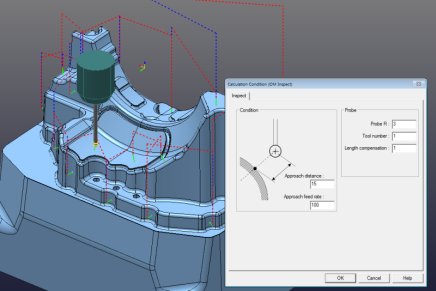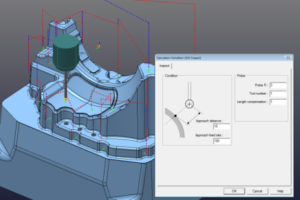 Post Processor
Using the NC Machine Parameter File format,the major CNC controller are available. NC data can be output by simple settings.
5-axis positioning compliant: Tool Center Positioning Control / Tilted working plane command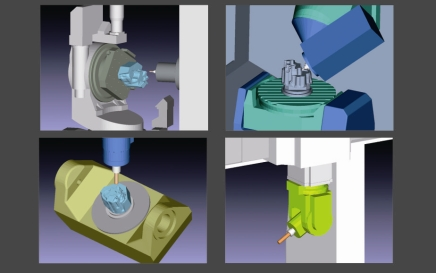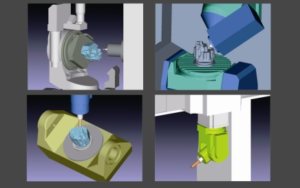 VERICUT I/F (Option)
Vericut interface provides seamless operability from CAM-TOOL to Vericut. It starts from Vericut Icon in CAM-TOOL then exports data of tooling (tool and holder), NC program name, tool number into Vercicut automatically. Especially, at the simultaneous 5-axis machining, it will realize safe and effective machining by checking all of interference of machine tool.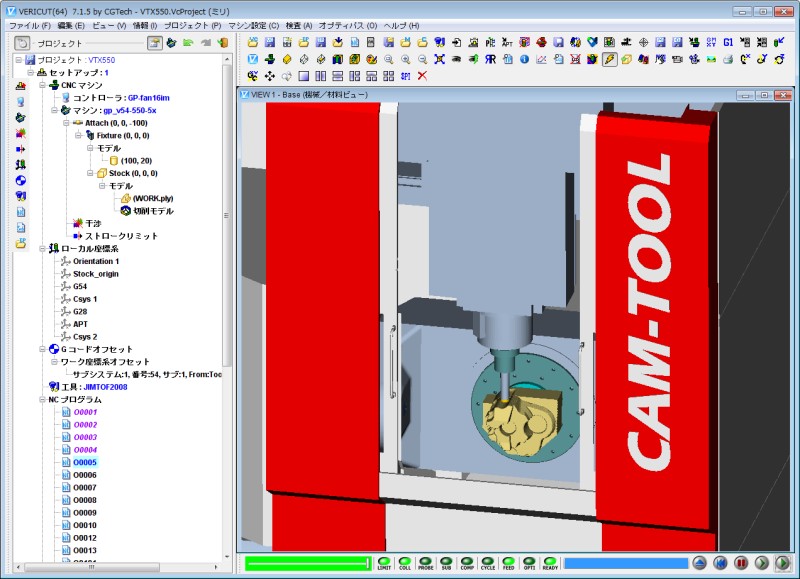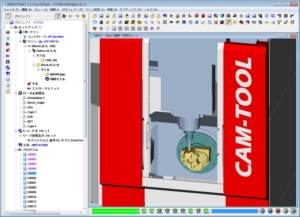 Bring Your Mold and Die Business to the Next Level with CAM TOOL