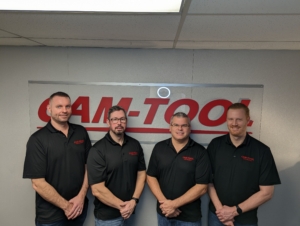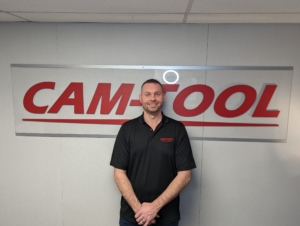 Ryan Weekes – President
Ryan Started in the tool and mold industry in 2002 working at a subcontract machine shop doing work for a variety of different industries and cutting a variety of different materials that specialized in hard milling mostly for the model and die industry. After starting as a machinist, he eventually moved into the role of CNC manager.
Ryan went on the organize the startup of a manufacturing facility, making parts for the oil and gas industry. Here, he utilized the latest technology in turning and mill turn machines.
In 2013, Ryan took on the role as CNC manager for one of the largest Mold builders in North America; helping them to organize their CNC department to increase efficiency and quality at the same time.
He is currently the President of CGS North America and is involving himself in growing the knowledge base of CAM-TOOL customers trying to improve efficiency. He is constantly working on familiarizing himself with the latest trends in the manufacturing industry and passing that knowledge on to customers.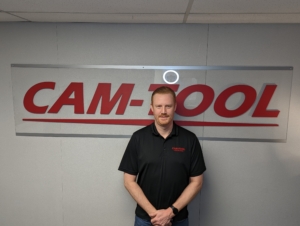 John Van Mil – Sales & Technical Specialist
John has been with CAM-TOOL since May of 2019. He had previously worked in the trade for 2 different small component service shops for approximately 9 years.
During that time, he ran mostly 5-Axis, 3+2 and Simultaneous programs, while also using Cam-Tool for 6 of those years.
John enjoys solving 5 axis problems and travelling around training people with his knowledge of the software.
Favourite Toolpaths: Z-level Re-machining, Base Surface toolpaths
Favourite new feature: Create Cutting Range Surface
Favourite Add-On: Surface Plus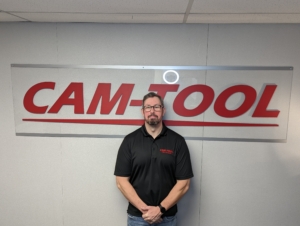 Harvey Lemire – Sales & Technical Specialist
Harvey has been with CAM-TOOL since August 2017. He has been in the Tool and Mold industry for 23 years, has operated and programed CNC machines for 20 years and then made the jump to engineering and design for 3 years. Listed below is a short summary of his qualifications:
2D/3D design experience with Cimatron . Training Certificate with Cimatron.
Strong attention to detail; ability to accurately read and interpret Blueprints.
Machine Experience : DMG, FPT, Dynamic, Promac, Fadal, Johnford HiNet, YCM.
Control Experience : Fanuc, Heidenhain, Fidia, Fadal.
3 axis, 3+2 axis, and 5 axis physical and programming experience with PowerMill, CAMTOOL.
Experienced in utilizing, integrating, and automating PowerMill as well as CAMTOOL into a work group and machining cell from scratch
Experience in FCS System and integrating FCS into machine cells and CAM software for real time machining and verification.
Experience with Post creation with CAMTOOL on various CNC Controls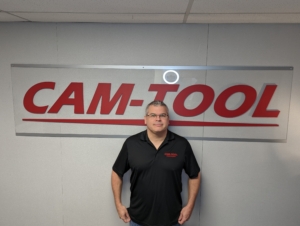 Charles Laframboise-Sales & Technical Specialist
Charles has been an employee of CAM-TOOL since June of 2019. He has been working in the Tool and Mold industry for 20+ years, first as a Mold Maker apprentice and then transitioning into the CNC side of the industry where he has over 17 years' experience with the operation and programming of CNC machines. His programming experience ranges from G-code to simultaneous 5 axis programming using the latest technology.
The part of his job at CAM-TOOL that Charles enjoys the most is helping Camtool users improve their processes and showing potential customers the benefits of the automation that is possible using CAM-TOOL.
Favourite Toolpath: Re-machining
Favourite Feature: Machine Simulation
Favourite CAM-TOOL Add-On: Electrode Function
Bring Your Mold and Die Business to the Next Level with CAM TOOL